Municipality of
ISCHIA
The Municipality of Ischia is situated on the eastern side of the island and boasts the main port. The port is famous not only for its form and history but also as the largest port in Italy used by small craft sailors.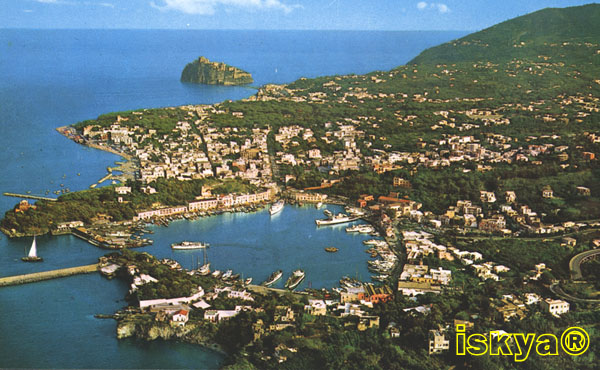 It is the most populated municipality and divided in two centres Ischia Porto (once called Villa Bagni) and Ischia Ponte (once known as Borgo Celsa). It covers an area of 8,05 square kilometres and includes the villages of Campagnano, San Michele and Sant' Antuono.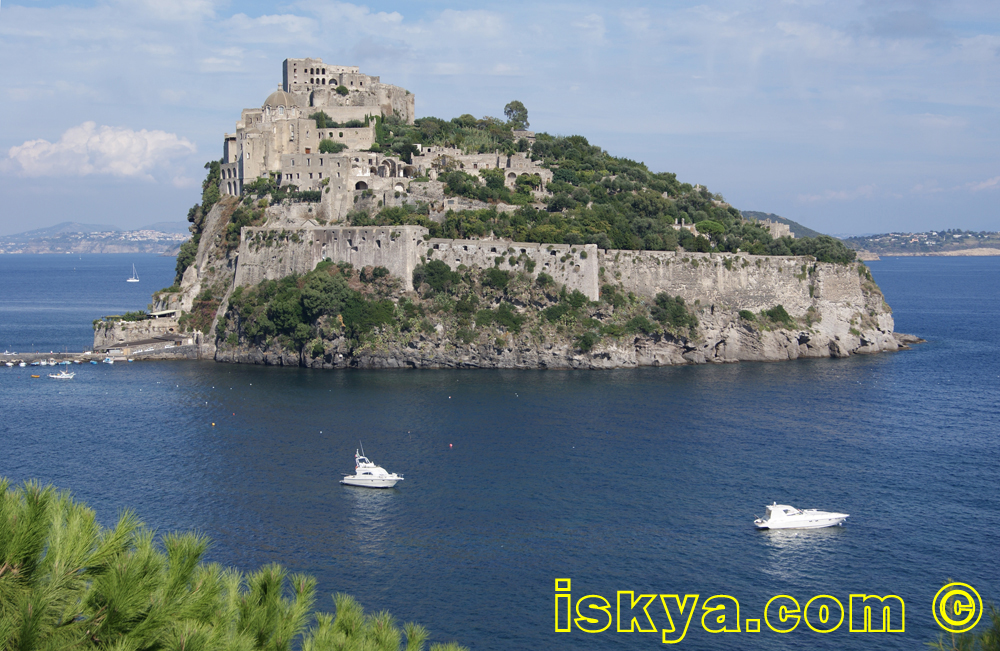 ARAGONESE CASTLE
Entrance is through a gallery carved from the rock, by order of Alfonso I of Aragon in 1447. Many ruins from the Renaissance period to be viewed.
Visiting hours: 9.00 am to sunset.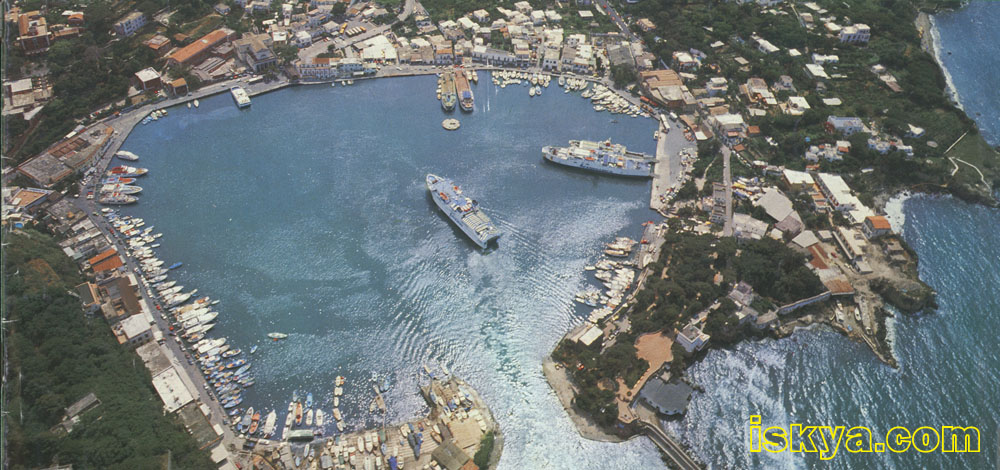 MONUMENTS:
- CASTELLO ARAGONESE (Aperto dalle ore 9.30 alle 19.00)
- Il PALAZZO REALE
- L'ACQUEDOTTO (denominato "I Pilastri")
- LA TORRE DI MICHELANGELO
- MUSEO DEL MARE (nell'antico "Palazzo dell'orologio")